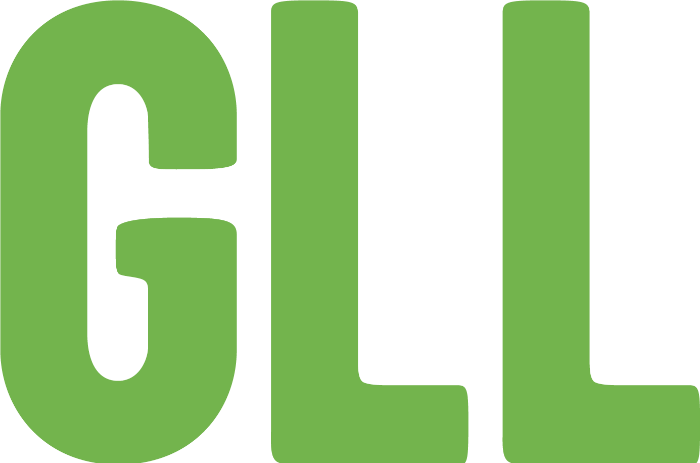 Fitness Manager
GLL, GLL - Camden
Job description
---
GLL is looking for a Fitness Manager based at Swiss Cottage Leisure Centre located in Camden.   If you have the passion, talent and ambition to be a Fitness Manager, there's never been a more exciting time to progress with GLL. This is more than a management role – it's a career. Supporting the smooth running of a busy fitness centre, you'll ensure the health, safety and enjoyment of customers and colleagues alike.   Highly organised and a fast learner who is obsessed with delivering an exceptional customer experience. Previous experience in the boutique fitness market is highly desirable, and written and verbal communication skills will be vital too, as you build relationships with customers, colleagues and contractors.   You should have a minimum of a Level 2 Fitness Instructor qualification – or be happy to work towards this in your first 2 months – as you will be required to be able to teach the classes offered at the centre   Fitness managers are fast-thinkers, calm under pressure, responsible and a natural with people from all walks of life; this is your chance to progress as a fitness manager.   What you'll do: • A can-do attitude. • Ability to maintain a good and positive image of the centre to customers and the public by providing a welcoming, helpful and professional pools and operational service. • Assist customers with use of the facilities and activities and to encourage maximum use of the Centre. • Assist customers with use of the facilities and activities and to encourage maximum use of the Centre. • Prepare areas and equipment for sessions as appropriate. • Responsible for the efficient and effective control of the day to day operations and service of the centre, ensuring that security, general cleanliness, customer supervision and equipment checks are maintained.. • To maintain all 'good housekeeping' systems and assist management to effect improvement plans for energy conservation and resource maximisation. • Supervision of all staff on shift, effectively and efficiently allocating work and carrying out any other duties as required commensurate with posts level of responsibility. • Ensure all members of the team are effectively supervised and that all people management procedures are effectively operated within the team (e.g recruitment, absence reporting, qualification maintenance, appraisals, discipline etc).   As a leader within the leisure industry we can also offer scope to progress your career, and job variety like nowhere else.   In return, you will get: • A full time permanent position • Industry leading rates of pay • Discounted membership at our leisure centres • Discounts across thousands of retailers (GLL Extras) • A fantastic pension scheme • 25% off Red Letter Days • 25% off Buy A Gift • 20% off GLL spa experience treatments and associated products. • Ride to work scheme • Free eye tests and discounted glasses • The opportunity to join the GLL Society and have a say in how we are run plus associated social events • Exclusive discounts on our villas in Portugal • Exclusive discounts on our Ski chalets in Bulgaria • Health assurance • Career pathways, professional development are just the start. To ensure you stay at the top of your game, we provide training with practical and theory elements too. About GLL: As the UK's largest leisure operator and charitable social enterprise, we offer a range of careers for everyone in our local communities. We manage over 400 facilities across England, Wales and Northern Ireland, including public sport and leisure centres, elite sporting venues, libraries and children's centres. Our people are from the communities we serve and help us make real changes in their local area. One of our core values is 'More than a Job', because working with us opens up a wide range of possibilities and opportunities for you, starting with how you work with us. To make sure we're having a positive impact on our people, we also offer some flexible and part-time working options so you can make sure your new job works for you. Subject to vacancies, whether you are after a contractual commitment and a regular work schedule or the freedom of flexible hours, you may be able to choose an arrangement that works best for you and play your part in improving the health and wellbeing of your community. We offer two different types of work arrangements: • A permanent employment contract - part time and full time • A flexible worker engagement by joining our flexible worker pool If you are looking for a regular number of hours that you can work, and are flexible to meet the needs of a 7 day a week service, then a full-time or part-time permanent contract might be the right choice for you. So whether your ambitions lie in sport and leisure, events & catering, health & beauty, corporate support or working with children, you'll be able to find your ideal new job at GLL. Passionate about seeing our communities thrive, we invest back into our facilities, projects and people and are Investors in People Silver Award employer. However you choose to work with us, you can be sure that you will be a valued member of our team, working with great colleagues, and making a real difference to people's lives. We are an inclusive employer. We seek and welcome diversity in our teams. All pay rates are subject to skills, experience, qualifications and location.
How to apply
---
Please apply through the GLL website.
Job overview
---
Category

Management

Employer

GLL

Contact

See 'Website' field below

Rate of Pay

Permanent Full Time - 29,734.02

Job Start Date

Job Added
Ready to apply?
Please apply through the GLL website.
Application Deadline Tue Dec 12 2023
AIzaSyAc-P69KRNUxV6sYm8Tw_JTBpp80LjwLdI
ID: 9778193a-10cd-4524-a971-eb96819a933b